$8 Bonus for signing up
Bonus has been decreased to $3 when you spend $10
Flashfood Referral Code :

MISS4Q4MZ
About Flashfood
Flashfood is a company that has made purchasing food that is close to expiry simple and easy. Helping to reduce food waste and provide great deals to its customers. All from a very convenient mobile app.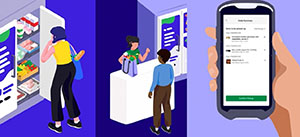 What stores are available
They have over 1000 stores that have partnered with them across both Canada and the United States. Here in Canada some of those stores include Loblaws and The Real Canadian Superstore
How much can I save
The discount varies. However we have seen deals as much as 50% off. You can browse multiple stores very easily. So it is also possible another store close by has a greater discount. Or a wider selection!
If you are a new customer you can also get $8 $5 when you sign up with our referral code and spend at least $10.
Flashfood Benefits
Discounts as high as 50% off
Easily browse all the nearby stores with discount food
Convenient mobile app
Reduce food waste and protect the environment
Over 1000 stores across Canada and the United States
$5 Sign Up Bonus with Flashfood Referral Code MISS4Q4MZ
Flashfood Referral Program
Flashfood has a pretty great referral program. As a new user you can get a $8 credit when you spend at least $10 on your first purchase. And can also get additional credits when you refer friends and family.
Update. The flashfood credit has been reduced to $3. This is still a pretty good bonus amount.